Fabulous Friday: Coffee Grounds
Instead of randomly blogging to you, I have decided to make certain days special days and talk about certain topics. Friday has been dubbed Fabulous Friday as we all are FABULOUS and it is always nice when you have some time during the weekend to mix up some new beauty potions! I am all about homemade natural beauty fixes so Friday will now be dedicated to a certain natural beauty fix!
This week it is coffee grounds! Although this can be messy with a towel around it will be an easy cleanup! Most everyone I encounter drinks coffee on a normal basis and ends up throwing away these magically grounds! Here are some uses that will make you start saving these fabulous throw aways!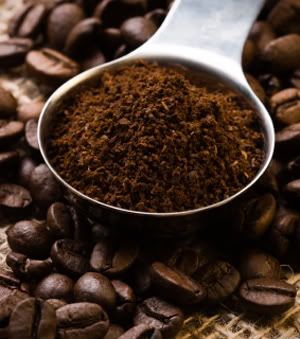 Shine Off the Cellulite
Every cellulite cream contains caffeine so save yourself the money and make your own with this quick and easy recipe!
Stand on a towel as the coffee grounds falls off a bit
Take 1/4 cup warm water, used coffee ground, and one tablespoon of olive oil
Mix around with your hands until mixture is all combined
Take a loofah and apply mixture to cellulite areas
Wrap area in plastic wrap and wait for 15 minutes
Unwrap over towel and rinse off with warm water
Repeat every 4 days for results!
Perk My Face Facial
Need a quick firm and tone?
Mix 1/4 cup of used coffee grounds and one egg white
Massage onto face and allow it to dry until egg white becomes hard
Rinse off with warm water
Follow with your favorite moisturizer
Glow My Hair
Recommended for those with darker shade of hair, us blondies need to stay away from this magic potion!!
After brewing up that cup of joe and allow the coffee grounds to cool down until warm not hot
Apply the coffee to your morning dry hair,eat your breakfast, about 20 minutes, and hop in the shower rinsing with warm water
Wahlaa beautiful glowing shining hair! The grounds sometimes add a bit of natural highlight to those with light brown hair!
Kill the Stink
I love cooking but at times it leaves my hands stinky! Especially when I am cooking fish, chopping onions or garlic. An easy fix is to:
Rub a handful of used grounds all over you hands and rinse with warm water
The grounds of coffee neutralize and deodorize smell!
This also works with those who smoke
cigarettes
!